For pre-sales questions about of software, please refer to our Frequently Asked Questions.
3D Design PRO is a graphical curve editor designed specifically for woodturners. You can draw and edit 2D curves and in realtime see a 3D shaded preview of the vessel. You can rotate, zoom in and zoom out the 3D image to view it from different perspectives.Just use the pencil tool to add curve points that represent the wall profile. Continue adding points until you have created an spline (half of the profile of the vessel). Once you have placed points on the 2D Edit Window , you can move a single point, multiple points or all points and immediately see the results in the 3D Preview Window. You can delete points or insert new points anywhere along the spline.
To help you get started with designing 3D Vessels, we have created over 100 drawings for 3D Design PRO. They have been organized in categories including: Boxes, candlesticks, closed forms, goblets, hollow forms, open forms, pepper mills, platters, urns and vases. During the installation, these vessels are placed into a folder named 3D Vessels that you will find in your Documents folder.
Here are examples of sample forms included with 3D Design PRO:
| | |
| --- | --- |
| Closed Forms | Urns |
| Candlesticks | Peppermills |
Pictorial Index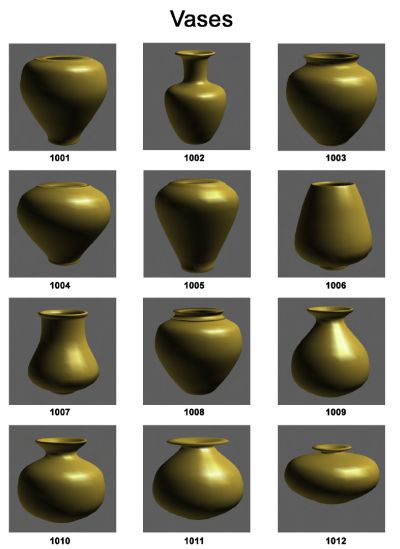 CLICK HERE to download a multi-page pictorial index of the included sample files.